Step-by-Step Guide 1: Bath Bombs
It's her birthday next week and you still haven't got her anything.

It's not your fault, you've been too busy at work and every weekend has been taken up with the football, snooker or another perfectly legitimate reason.

Sound familiar?

Well, let's not waste any time here - the game is starting in 10 minutes and we don't want you to miss it. 


Goal
Find a present she'll love without spending a tonne of money or wasting a day. 
Solution
Bath products. Girls love them. They smell great and if you follow this easy solution you can even have a nice gift box and a personalised message.

Estimated Cost
You can get products for cheaper, but for the maximum value, we recommend a little over £20, including delivery. You'll soon find out why.
3 Easy Steps
Step 1. 
Click here to be taken to Heavenly Bubbles website
(it'll open in a new window so you can have this guide handy). We could give you loads of information about them, but it's all on their website. And let's face it. You probably don't even care right? 8 minutes until the game starts!
Step 2. On the page, you should have a "Bath Bomb Gift Box."


Step 3. Pick 6 bath bombs. Yeah, we know 6 is a lot, but it pushes your order over £20, so you also qualify for an additional bath bomb for free. That sets you up nicely with a backup present for another occasion. Like Valentines Day, Mother's Day or your Anniversary? 

We've gone through their website to get our personal favourites, which are:


1. Honey Bunny




2. Donut




3. Candy Crush




4. Angelic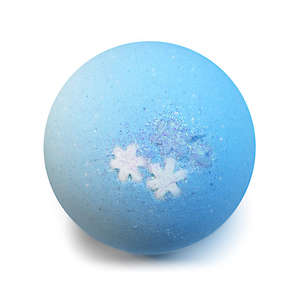 5. Strawberry Prosecco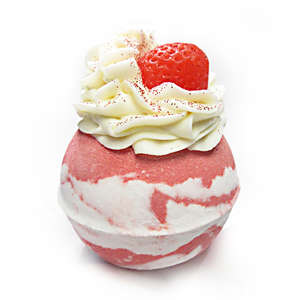 6. Aylien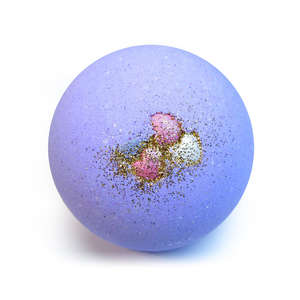 Type in a personalised message, or copy and paste our sample message below! (Just remember to fill in the brackets) 


"Dear (insert name - preferably her name),
Happy (insert occasion),
Hope you have a great day. You deserve it.
Love From,
(Insert your name)"


Now just hit 'Add to Basket' and fill in the information!


That was easy, right?
What you get
- 6x bath bombs
- Bath bomb gift box
- Personalised message
- 1x Bonus bath bomb
 
Total Cost
£21.50 plus £5 delivery. 

We know, £5 seems like quite a lot for delivery, but it is delivered by Hermes Couriers and it should arrive pretty quickly. Dispatch is usually within 48 hours according to the delivery information on their website.

And there you have it. A good quality present that she'll love. And still, three minutes to go before the game! Just enough time to grab an ice cool beer from the fridge before it starts.


If you found this helpful, share it with a friend in need! 

Sign up to our blog below so we can help you out next time as well. After all, it'll be Christmas before you know it!